Dr. Jennifer Pacella was born and raised in the South Hills area of Pittsburgh. Upon graduation from high school Dr. Jennifer attended the University of Pittsburgh where she earned her Bachelor's degree (summa cum laude) in Neuroscience. Dr. Jennifer continued her education at the University of Pittsburgh's School of Dental Medicine, and graduated with honors. Soon after, Dr. Jennifer completed her residency in Pediatric Dentistry at the Children's National Medical center located in Washington DC. Dr. Jennifer is board certified with the American Board of Pediatric Dentistry and is a member of the following: American Academy of Pediatric Dentistry, the American Dental Association, Pennsylvania Dental Association, Dental Society of Western Pennsylvania, United States Dental Institute, and Academy of Laser Dentistry.
Dr. Jennifer's practice philosophy of highest possible quality of care is enabled by her love for children and a core belief that her patients should be treated as she would like her own children to be treated. When choosing to go into the healthcare profession, pediatrics was a natural fit for Dr. Jennifer, who eases her patients through treatment by singing songs, storytelling, and listening. Dr. Jennifer feels rewarded knowing she provided the best possible care, and of course, when she sees her happy patients showing off their beautiful and healthy smiles.
Dr. Jennifer resides in Wexford with her husband, Dave, and four children Zachary, Dominic, Rose and Anthony, where they enjoy spending time at a local park, swimming, or just playing in the backyard. Dr. Jennifer's favorite activities are jogging, fitness improvement, reading fiction novels, and going out for dinner and a movie.
Online rating:
Dr Pacella is wonderful! ...We went through a lot of frustration trying to find a dentist who could see my daughter in a timely fashion and who would work with us to figure out the best pain management plan for her, given her complicated medical issues. ...We decided to go with Dr. Pacella and we were glad we did! Dr. Pacella took the time to listen to us and help us select the best way to get my daughter's work done given all her medical issues. She has a wonderful demeanor and my daughter completely loves and trusts her, and so do I! We had a lot of work done... it was totally worth it to get the right care and such excellent service.
Links
American Academy of Pediatric Dentistry (AAPD)

The AAPD is the membership organization representing the specialty of pediatric dentistry. Our 7,600 members serve as primary care providers for millions of children from infancy through adolescence.
---
American Dental Association (ADA)

The ADA is the professional association of dentists committed to the public's oral health, ethics, science and professional advancement.
---
Academy of Laser Dentistry (ALD)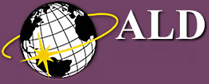 The Academy is devoted to clinical education, research and the development of standards and guidelines for the safe and effective use of laser technology worldwide.
---
United States Dental Institute (USDI)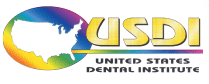 USDI is the oldest, most diversified, broadest based, instructor-rich orthodontics program in the industry. With over thirty years of experience in forty locations, we offer the professional, serious in-depth orthodontic seminars and courses required to acquire the proficiency you need.