My profession for me is about helping children in the best possible way I can. I love to be able to get a child out of pain, help create a beautiful smile, and restore proper oral function for a child. The most rewarding part is the proud smile on a child's face when we are done!
I was born and raised in the South Hills area of Pittsburgh. Upon graduation from high school, I attended the University of Pittsburgh where I earned my Bachelor's degree (summa cum laude) in Neuroscience. I continued my education at the University of Pittsburgh's School of Dental Medicine, and graduated with honors. Soon after, I completed my residency in pediatric dentistry at the Children's National Medical Center located in Washington, DC.
I attend numerous CE courses each year, affiliate with national groups, and stay connected to other dental professionals to ensure I am always learning to be able to provide the highest quality care.
In addition to being board certified with the American Board of Pediatric Dentistry, I am a member of the following:
American Academy of Pediatric Dentistry
American Dental Association
Pennsylvania Dental Association
Dental Society of Western Pennsylvania
United States Dental Institute
Academy of Laser Dentistry
International Affiliation of Tongue-tie Professionals
My husband David is an electrical engineer in robotics. We have been blessed with four children: Zack, Dominic, Rose, and Anthony. I love animals and have two dogs, Lucy and Josie, our cat Winnie, and a canary named Rita. It's a bit of a zoo but I wouldn't have it any other way!
When I'm not in the office, I love spending time outdoors. In the summer I hike and bike and in winter I enjoy skiing. My other interests include crocheting, cooking and baking, and trying new restaurants. Of course, quality family time is the most important thing to me.
Helping others in needs has been a lifelong passion of mine. I involve myself in community programs and non-profit organizations to provide this care in a non-professional setting with St. Kilian Parish Church, St. Jude, World Vision, Lighthouse Foundation, Catholic Charities, and Dynamic Catholic.
Online rating:
Dr Pacella is wonderful! ...We went through a lot of frustration trying to find a dentist who could see my daughter in a timely fashion and who would work with us to figure out the best pain management plan for her, given her complicated medical issues. ...We decided to go with Dr. Pacella and we were glad we did! Dr. Pacella took the time to listen to us and help us select the best way to get my daughter's work done given all her medical issues. She has a wonderful demeanor and my daughter completely loves and trusts her, and so do I! We had a lot of work done... it was totally worth it to get the right care and such excellent service.
Links
American Academy of Pediatric Dentistry (AAPD)

The AAPD is the membership organization representing the specialty of pediatric dentistry. Our 7,600 members serve as primary care providers for millions of children from infancy through adolescence.
---
American Dental Association (ADA)

The ADA is the professional association of dentists committed to the public's oral health, ethics, science and professional advancement.
---
Academy of Laser Dentistry (ALD)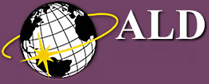 The Academy is devoted to clinical education, research and the development of standards and guidelines for the safe and effective use of laser technology worldwide.
---
United States Dental Institute (USDI)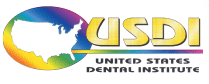 USDI is the oldest, most diversified, broadest based, instructor-rich orthodontics program in the industry. With over thirty years of experience in forty locations, we offer the professional, serious in-depth orthodontic seminars and courses required to acquire the proficiency you need.
---
United States Dental Institute (USDI)

The IATP is an international, multi-disciplinary group of professionals who have come together out of a common interest in effective management of Ankyloglossia (Tongue Tie) and Upper Lip Tie.